EGEA
Diet, fruit and vegetables, and One Health:
what contributions ?
Day 1 - Wednesday 20 September 2023
12

:3

0-14

:

00

Welcome (Free lunch) – Registration – Poster display
14

:0

0-14

:3

0

 

Opening session



Christel Teyssedre, Aprifel (FR)
Marc FESNEAU,

French Minister of Agriculture and Food Sovereignty

Maria DEL CAMINO ARROYO PEREZ, Ministry of the Environmental Affair, and Rural and Marine Affairs (SP)
Claire BURY, DG Health, European Commission (BE)
Elio Riboli, Imperial College London (UK)
Joël Doré, INRAE (FR)
14:30-18:15  Session 1: Fruit and vegetables: what are the benefits for human health and for food and nutritional security?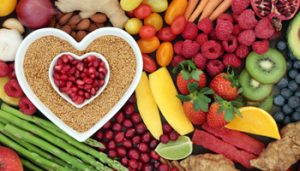 14:30-15:35 : Keynote lectures
Research progress on fruit and vegetables on health and chronic diseases
15:35-16:50    Keynote lectures
Emerging research on nutrition & global health
Innovation in evaluating gut microbiota and fiber-rich vegetables interactions- Nathalie Delzenne, UCLouvain (BE)
---
The role of fruit and vegetables in mental and brain health- Saverio Stranges, Western University (CA)
---
Nutrition transition towards plant-based foods: ultraprocessed, unprocessed and their health impact- Benjamin Allès, EREN (FR)
---
Fruit and vegetables in food and nutritional security – Boitshepo Bibi Giyose, NEPAD (SA)
16h50-17h20     Networking break + Poster visit

17h20-18h15      Oral communications         
Session 1: Oral communications
Associations between species diversity in our diet and gastrointestinal cancer risk: results from the European Prospective Investigation into Cancer and Nutrition Study- B.Chimera (FR)
---
Association between metabolic syndrome and healthy and unhealthy Plant-Based diets: in the NutriNet-Santé study – C. Prioux (FR)
---
Antioxidant-rich foods, antioxidant supplements, and sarcopenia in old-young adults ≥55 years old: A systematic review and meta-analysis of observational studies and randomized controlled trials. – M. Besora-Moreno (SP)
---
Conclusion: Elio Riboli, Imperial College London (UK)
18h15-18h45    Poster visit     
19:00-20:00    Welcome cocktail

Day 2 - Thursday 21 September 2023
09

:0

0-09

:

30

Welcome coffee
09:30-12:30  Session 2: Fruit and vegetables at the core of sustainability: what environmental and social impacts, and levers?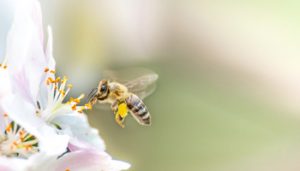 Keynote lectures:
Moderators : Françoise Lescourret & Alain Peeters
Introduction: Françoise Lescourret, INRAe (FR)
How to preserve and improve soil quality for fruit and vegetable production and health? – Marc André Sélosse, Muséum national d'Histoire naturelle (FR)
---
Tackling climate impacts: fruit and vegetables as part of the crisis or the solution? – Giuseppe Montanaro, University of Basilicata (IT)
---
Water footprints for fruit vegetable production: Definitions and optimization practice – Diego Intrigliolo– Spanish National Research Council (SP)
---
Functional biodiversity to control weeds in fruit orchards – Davide Neri, Polytechnic University of Marche (IT)
---
Social innovations in fruit and vegetables to address multiple Sustainable Development Goals in food systems – Marie-Josèphe Amiot-Carlin, INRAE (FR)
 11:15-11:45     Networking break + Poster visit

11:45-12:30 Oral communications            
Session 2: Oral communications
Sustainable school food in England; A realist evaluation- F. Sabet (UK)
---
Poor access to fruit and vegetables limits the adherence to sustainable diets in The Gambia- Z. Ali (The Gambia)
---
The environmental, nutritional and cost impacts of vegan, vegetarian and meat-based meals – B. Takacs (UK)
Conclusion: Alain Peeters, RHEA (BE
12

:3

0-14

:

00

Lunch break + Poster visit
14:00-17:20 Session 3: Vegetalizing the diet: what are the determinants of consumer behaviour and choice?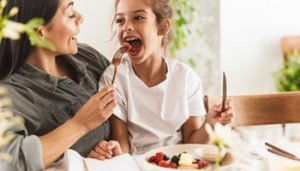 Keynote lectures:
Moderators: Emma Boyland & Frans Folkvord
The factors that influence our food choices across the lifespan- Sophie Nicklaus, INRAE (FR)
---
I'll have what you're having: why we need to include social factors in healthy eating interventions – Roel Hermans, Leefstijl Lab (NL)
---
Creating healthy environments: Encouraging fruit and vegetable intake at the day care and primary school – Gertrude Zeinstra, Wageningen University and Research (NL))
---
Movement behaviors, eating habits, and appetite control: are they really connected? – David Thivel, Université Clermont Auvergne (FR)
---
Opportunities for public health policies to promote greater fruit and vegetables intake –Emma Boyland– University of Liverpool (UK) & Frans Folkvord– Tilburg University (NL)
16:00-16:30     Networking break + Poster visit

 16:30-17:20      Oral communications             
Session 3: Oral communications
Time-trend of fruit, vegetables and sweets consumption among European adolescents between 2013 and 2018 and related to sociodemographic characteristics: Health Behaviour in School age Children study – J. Queral (SP)
---
Food Boost Challenge: application of participatory action research – by, for and with adolescents – for assessing small-scale determinants of adolescent's behaviour and actionable possibilities for healthier food choices by adolescents – W. Scholtes-Bos (NL)
---
'Less meat' or 'more fruit and veg'? The role of promotion-prevention framing on attitudes towards diet change in the UK. – H. Zamzow (UK)
17:20-17:50      Poster Session Award

19:30-23:00    Gala Dinner

Day 3 - Friday 22 September 2023
08

:3

0-09

:0

0

Welcome coffee – Registration
09:00-12:50  Session 4: Placing fruit and vegetables at the center of the One Health discussion- Solutions, recommendations, actions and priorities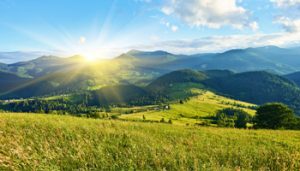 10:

0

0-10

:

50

Oral communications

Session 4: Oral communications
A global analysis of national dietary guidelines on plant-based diets and substitutions for animal-based foods- A.-L. Klapp (GE)
---
A case study of 'food biodiversity' and experiences of community food growing environments in the City of Brighton & Hove – L. Salm (UK)
---
Protecting health by improving Food Literacy in primary and intermediate schools: an Italian experience with the MaestraNatura e-learning program – A. Silenzi (IT)
10

:5

0-11

:

15

Networking break

Round table and panel discussion
Animated by: Christian Reynolds, City University of London (UK)
Boitshepo Bibi Giyose, NEPAD (SA)
Carmen Gloria Gonzalez, University of Chile (CL)
Machteld van Lieshout, The Hague University of Applied Sciences (NL)
Daniel Sauvaitre, France National Association Apples and Pears (FR)
Piedad Coscollá Toledo, Anecoop (SP)
Philippe Binard, Freshfel (BE)
Pilar Santacoloma, FAO (IT)
12

:4

0-12

:

50

Conclusions of the EGEA conference