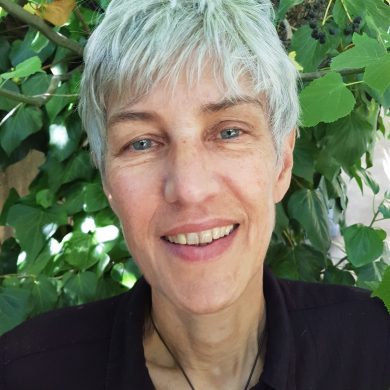 French National Research Institute for Agriculture, Food and Environment (INRAE), France
Françoise Lescourret is a research director in the Research Division "AgroEcoSystem" at INRAE. She is a modeler in agro-ecology, in the field of horticulture, with a goal to contribute to model-based design of ecological horticultural systems.
Françoise worked mainly and jointly on the dynamics of fruit quality traits and on fruit-plant-pest-beneficial interactions, and on their control by cultural practices. She has collaborated on related topics such as growers' practices and pest ecology. She is currently developing modelling work to study and manage multiple ecosystem services in agroecosystems.
From 2010 to 2018, she was one of the four assistants for scientific management in the Research Division "Environment and Agronomy" and was responsible for the structuring challenge "Valorisation and management of biodiversity in agroecosystems".
From 2012 to 2018, Françoise is a member of the coordination unit of the INRA metaprogram on Ecosystem Services, and co-leader of the metaprogram in 2018-2019.
Since 2016, she is president of the Strategic Committee of the Scientific Interest Group on Vegetable Crops (GIS PIClég).
She is co-author of more than 110 peer-reviewed scientific papers.
Recent publications: