Welcome
Welcome note from EGEA co-chairs
As the co-chairs of the conference, we are delighted to announce that the 9th edition of EGEA will be held from September 20 to 22, 2023 in Barcelona, Spain. This edition will celebrate the 20th anniversary of the first EGEA conference that took place in 2003.
The potential impact that different systems of food production, food distribution and ultimately different diets can have on the environment is becoming better investigating and understood at the agricultural, environmental and population health level. It is also attracting growing attention at the level of governments, policy makers and international organizations.
It is estimated that the current food production and distribution system is responsible for 20 to 35% of greenhouse gas emissions and is a major factor in land conversion, deforestation and biodiversity loss. This highlights that a transition to greater environmental sustainability is urgent and essential. An evolution of our diets to support a more environmentally responsible food system, is likely to require a "vegetalisation" of food availabilities and food choices. Current evidence points to the importance of moving toward a substantial increase in the consumption of fruits, vegetables, cereals and other plant foods. However, this transition is very challenging and different dimensions must be taken into account to achieve it while trying to have the most positive impact at different levels, namely human and environmental health, as well as the social, cultural and economic dimensions of our societies.
Review and evaluate how fruit & vegetables may contribute to One Health
This 9th edition will therefore be dedicated to the theme " Diet, fruit & vegetables and One Health: what contributions".
The objective of the conference will be to review, discuss and summarize, through evidence emerging from different components of medical and environmental research, how fruit and vegetables may contribute to One Health (human and environmental health, while addressing consumer's behaviour, food security and social impacts).
Engage a dialogue between scientific communities and stakeholders.
In order to achieve the objective of the 9th edition of EGEA, our aim will be to bring together and engage a dialogue between scientific communities of inter- and multidisciplinary network of different stakeholders (researchers, professionals from the fruit and vegetables sector, policymakers, wholesalers, retail, foodservice, healthcare, educational experts, etc.) to ultimately identify solutions and recommendations to include fruit and vegetables in a One Health systemic and holistic approach.
Our goal is to formulate solutions and recommendations that will take into account challenges, needs, barriers and motivations of all stakeholders.
We are pleased to invite you to participate in this 3-day conference journey and take active part in this important synthesis and debate.
We look forward to seeing you in Barcelona!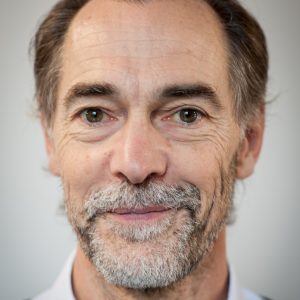 Joël Doré – Institut national de la recherche agronomique et de l'environnement (INRAe), France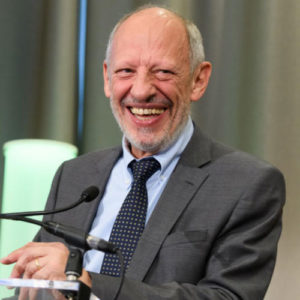 Elio Riboli – School pf Public Health, Imperial College London, United Kingdom