Nearly 50 original research works have been submitted during EGEA 2018 call for posters. Among those, the EGEA Scientific Committee has selected 39 abstracts that were exposed throughout the Conference in the form of posters
EGEA 2018 Abstracts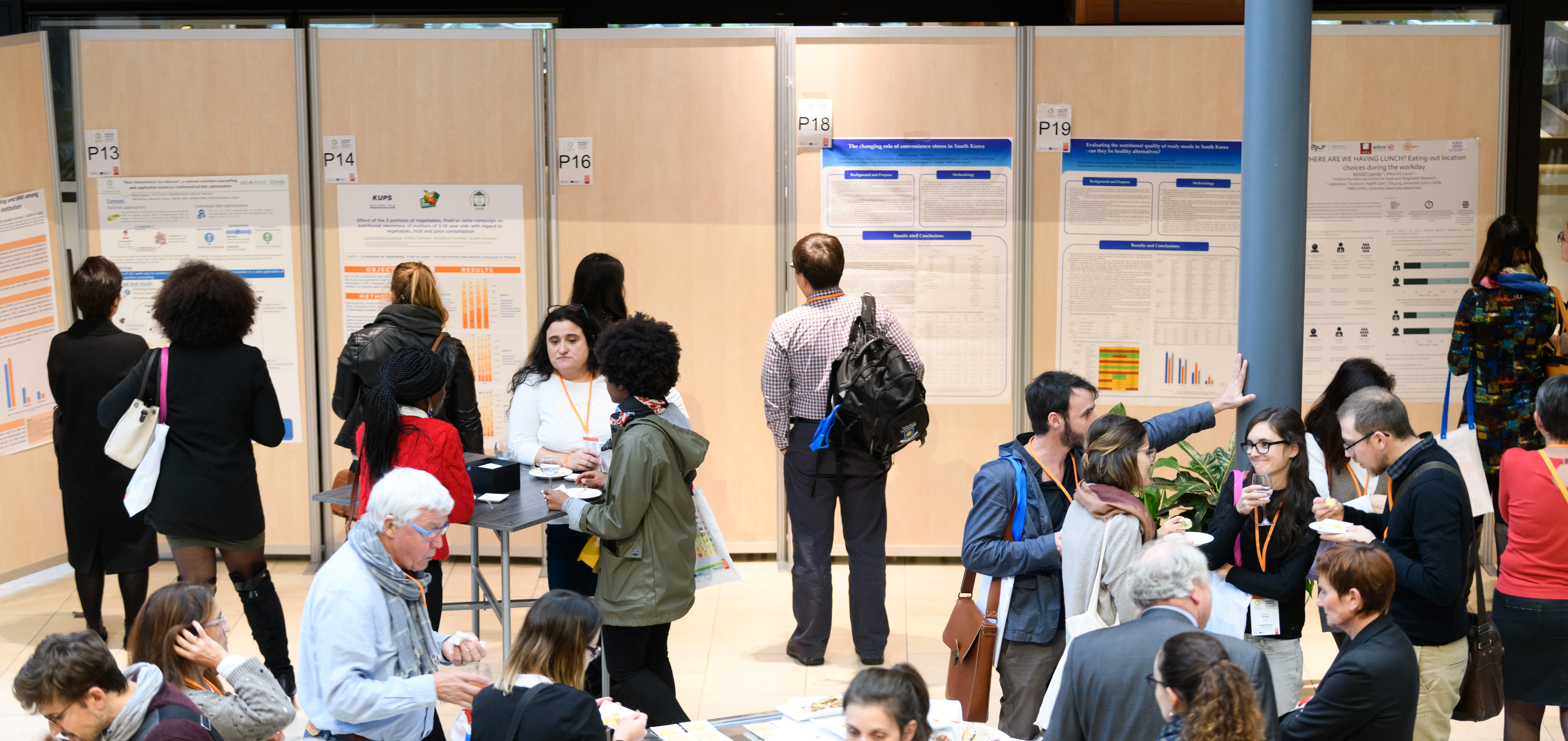 Three awards were delivered to the best research works presented: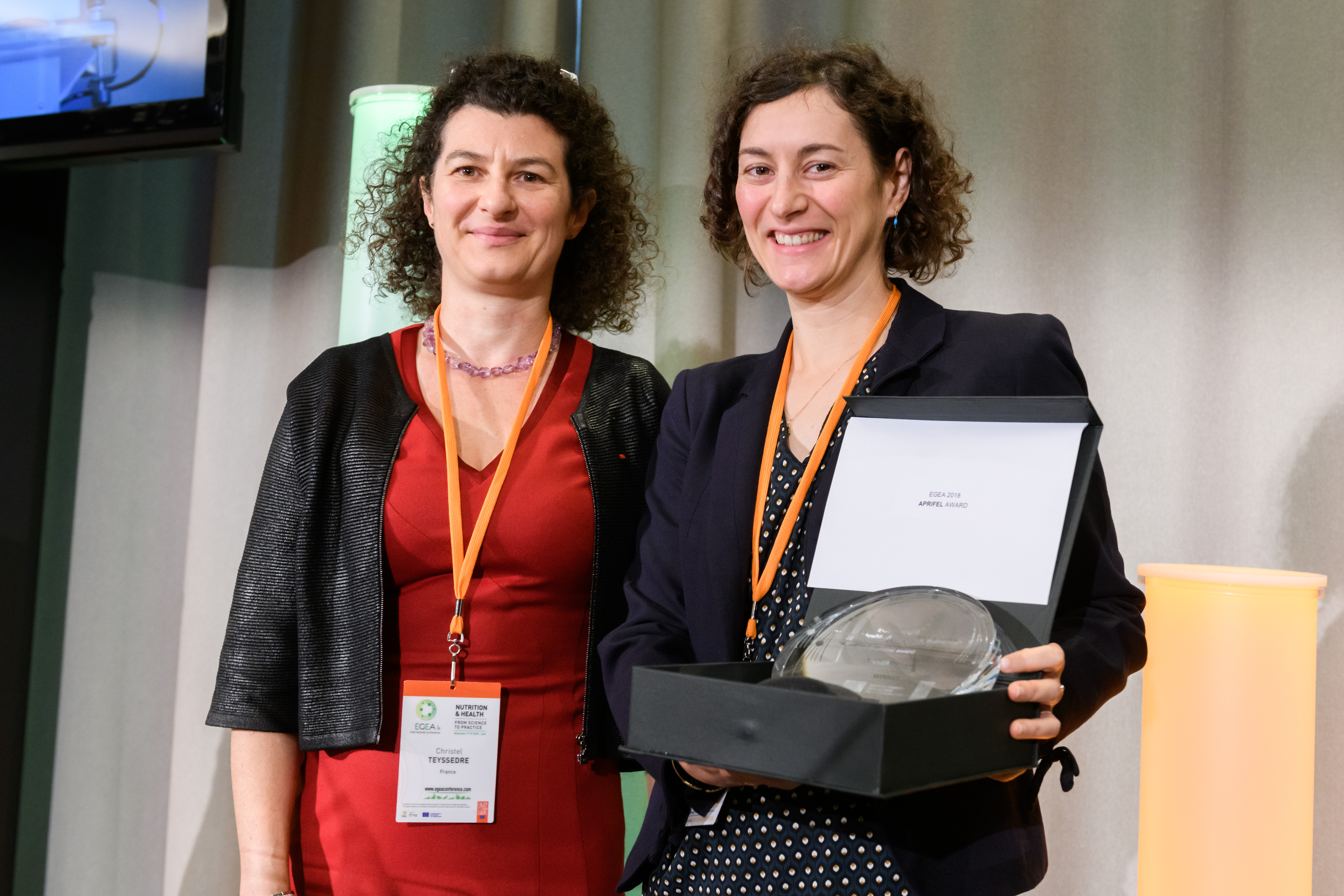 Camille BUSCAIL from the Research team in Nutritional Epidemiology (Inserm 1153/Inra 1125/Cnam/Universités Paris 13, 5, 7) received from Christel Teyssedre, Aprifel president, the "Aprifel Award" for her work "Fruits and vegetables at home (FLAM): a randomized controlled trial of the impact of fruits and vegetables vouchers in children from low income families in an urban district of France".
Poster's abstract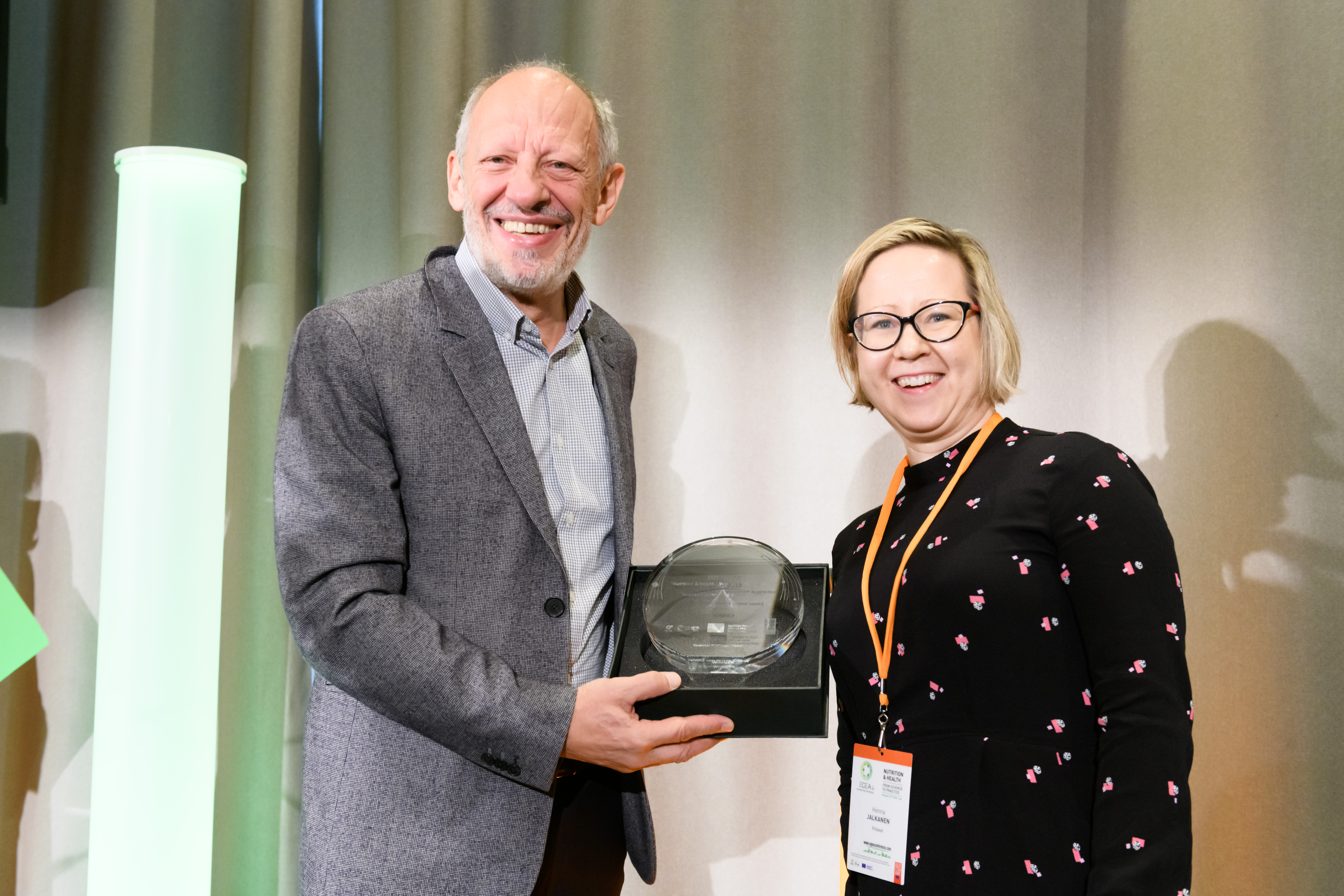 Henna JALKANEN from University of Eastern Finland received from Elio Riboli, co-chair of Egea 2018, the "Scientific Committee Award" for her work "Longitudinal associations of physical activity and screen time with food fussiness in Finnish children – the PANIC Study".
Poster's abstract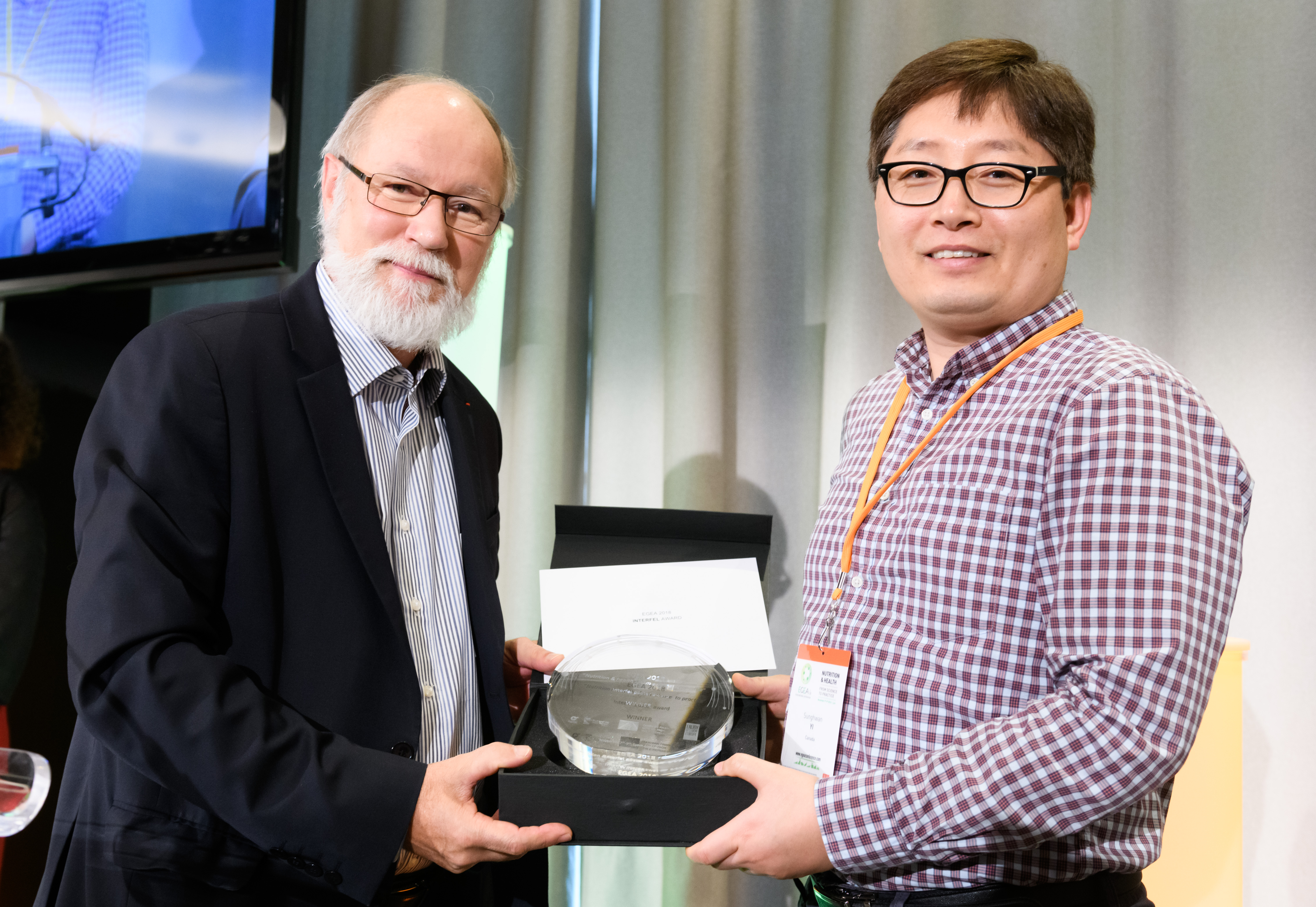 Sunghwan YI from University of Guelph received from Bruno Dupont, Interfel president, the "Interfel Award" for his work « Nudging young adults to choose more vegetables in mass eating context: Findings from field studies".
Poster's abstract