Health professionals: subscribe to receive practical sheets from EGEA 2018
The European program "Fruit and vegetables for health" aims to help health professionals learn more about current nutritional knowledge to engage dialogue with their patients on this matter. In November 2018, the 8th edition of the EGEA conference drew up a report on the state of knowledge on fruit and vegetables benefits for health and their role in preventing chronic diseases. Following the conference, Aprifel is currently working on practical sheets destined to health professionals. The first ones will be released by September 2019, subscribe now to receive them.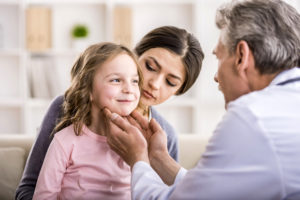 A validation process involving scientists, general practitioners and pediatricians.
These sheets are entirely based on scientific facts. Each one will be accompanied by bibliographical references to learn more. To guarantee the scientific data and to make sure these documents meet the medical profession's expectations, a review committee has been set up. It associates members of the EGEA scientific council and structures representing general practitioners and pediatricians – WONCA Europe1, ECOG2 and the Collège Universitaire de Médecine Générale of Lyon 1 University.
A content based on medical practice
Seven sheets will be available from September 2019; seven others will be released in 2020. They will enable physicians to increase their nutritional knowledge and more particularly the health benefits of fruit and vegetables and their role in preventing chronic diseases like some cancers or cardiovascular diseases. These documents will target young people (from pregnancy to adolescence), and adults. The goal is to facilitate dialogue between the physician and the patient thanks to short and practical messages.
1 WONCA Europe: European society of General Medicine- Family Medicine
2 ECOG: European Group of Pediatricians and professionals dealing with Childhood Obesity and Overweight
For more information:
The "Fruit and veg 4 health" program