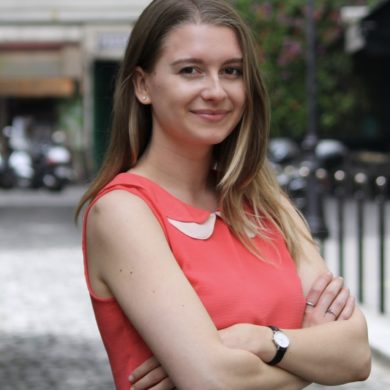 Associate Consultant, Quadrant Conseil, FRANCE
Alexandra Williams is an Associate Consultant at SCOP Quadrant Conseil.
She has been involved in public policy and programme evaluation missions for European and national administrations and local authorities for nearly 5 years and has been a lecturer at the IEP of Lyon in the framework of the Master "Evaluation and monitoring of public policies" since 2020.
She is currently involved in the evaluation of the"Fruit & Veg 4 Health" program and evaluates also the "Follow me to be Healthy with Europe" program, an information program in favour of a healthy diet aiming at 18 to 30 year old Europeans run by Aprifel and Freshfel.