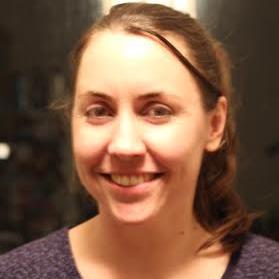 Assistant Professor, London School of Hygiene and Tropical Medicine, UK
Walls research focus is on the structural drivers of public and global health – particularly relating to food systems and nutrition, and the role here of trade and agricultural policy. She currently leads a programme of work funded by the Drivers of Food Choice Competitive Grants Program (Bill and Melinda Gates Foundation; UK Department for International Development) examining the impact of Malawi's agricultural input subsidy programme on food choice and dietary diversity.
Walls has been at the London School of Hygiene and Tropical Medicine since 2012. Prior to this, she completed a PhD at Monash University, and whilst at the Australian National University was awarded an NHMRC Sidney Sax Public Health Fellowship. She has also worked in public health in New Zealand regionally and with the Ministry of Health, and with the World Health Organization (Geneva) on trade policy, diets and non-communicable disease.
Walls is an Associate Editor of the journal BMC Obesity. She is also an Honorary Senior Fellow at the University of Melbourne and a Research Associate at the University of the Witwatersrand.
Recent Publications

Why we are still failing to measure the nutrition transition. Walls HL, Johnston D, Mazalale J, Chirwa E. 2018, BMJ Global Health.
What drives political commitment for nutrition? A review and framework synthesis to inform the United Nations Decade of Action on Nutrition. Baker P, Hawkes C, Wingrove K, Demaio A, Parkhurst J, Thow AM, Walls H. 2018, BMJ Global Health.
The many meanings of evidence: a comparative analysis of the forms and roles of evidence within three health policy processes in Cambodia. Walls H, Liverani M, Chheng K, Parkhurst J. 2017, Health Res Policy Syst.
How much priority is given to nutrition and health in the EU Common Agricultural Policy? Walls HL, Cornelsen L, Lock, K, Smith RD. 2016, Food Policy.
Improving regulatory capacity to manage risks associated with trade agreements. Walls HL, Smith RD, Drahos P. 2015, Global Health.
Rethinking governance for trade and health. Walls H, Smith R. 2015, BMJ.
A conceptual framework for understanding the impacts of agriculture and food system policies on nutrition and health. Kanter R, Walls HL, Tak M, Roberts F, Waage J. 2015, Food Security.