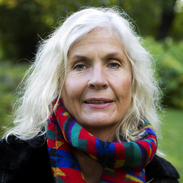 WONCA Europe President
Family doctor in the city of Oslo for 30 years, and associate professor at the University of Oslo.
Former president of the Norwegian College of General Practice, and the first president of the Nordic Federation of General Practice.
Vice President of WONCA Europe since 2010,  and president since 2016..
Active in public debate on health politics and former weekly columnist in the biggest tabloid newspaper In Norway for 7 years.
WONCA Europe is the European department of World Organisation of Family Doctors, – representing the academic voice of 120 000 family doctors in the region.
Universal Health Coverage, with accessibility to a family doctor for every family is the main goal for the work of   WONCA Europe.
Strengthening the link between family medicine and Public Health is mandatory to reach that goal.