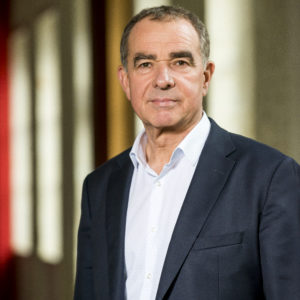 President – National Association Pears Apples (ANPP)
Daniel Sauvaitre is an arborist and winemaker in Charente. He is President of the National Association of Apples Pear (ANPP) since its creation in 2008. He is General Secretary of Interfel and also Co-Chair of the Economic Commission of Interfel (Interprofession of Fresh Fruits and Vegetables) and member of the WAPA (World Apple and Pear Association).
Daniel Sauvaitre has been a director of the Interprofessional Technical Center for Fresh Fruits and Vegetables (Ctifl). He is also Regional Councilor of Aquitaine Limousin Poitou-Charentes.