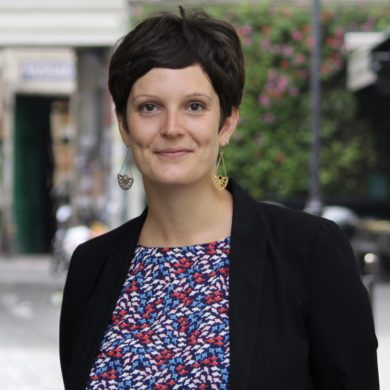 Associate consultant, Quadrant Conseil, FRANCE
Karine Sage, a political scientist by training, is an associate consultant and has been a founding member of SCOP Quadrant Conseil since 2013.
She has nearly 15 years of experience in evaluation and support for the design of public interest programs at local, national and international level.
In addition to impact analysis, her expertise focuses on collective facilitation techniques to design and implement pluralistic studies that take into account the views of all legitimate stakeholders.
Karine teaches also each year professionals in monitoring and evaluation of public policies, as well as students from the University of St Etienne in the framework of their Master's Degree in "Consulting in territorial development ».
She is currently leading the evaluation of the "Fruit & Veg 4 Health" program. Previously, she has also evaluated many initiatives in favour of a healthy diet, notably those carried out by the Health Insurance.