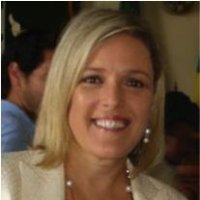 Director – CEIDSS
Ana Rito is the Director of the Research Centre CEIDSS focusing public health nutrition studies. She graduated in Food and Nutrition Sciences (U.Porto-Portugal), obtained a Master Degree in Medical Sciences (U.Sheffield, UK) and her PhD in Public Health (ENSP, Brazil).
From 2008 she undertook 2 Post-Doc at the National Institute of Health Ricardo Jorge (INSA) – Portugal, one being on the EU project EConDA- Economics of Chronic Diseases" led by the UK Health Forum.
Former Vice President of Scientific Committee of the Platform Against Obesity (Ministry of Health) and the Head of the Bachelor Degree in Nutritional Sciences – University Atlântica, she is currently the Principal Investigator (PI) of Projects based on the development of creative answers to tackle childhood obesity at municipality-level.
At INSA (as a WHO Collaborating Center) Ana Rito has been, since 2007, the PI for Portugal, of the study "Childhood Obesity Surveillance Initiative – WHO / Europe " (COSI) and a member of its Advisory Board. She is also a member of European Networks has developed scientific/research collaboration with several international institutions in which, more recently the Copenhagen Business School, Denmark.
Recent Publications

Abarca-Gómez, L.; Abdeen, Z.A.; Hamid, Z.A.; Abu-Rmeileh; et al. (NCD Risk Factor Collaboration) Worldwide trends in body-mass index, underweight, overweight, and obesity from 1975 to 2016: A pooled analysis of 2416 population-based measurement studies in 128.9 million children, adolescents, and adults. Lancet (2017); 390: 2627–4.
 L Lissner, TMA Wijnhoven, K Mehling, A Sjöberg, M Kunesova, A Yngve, A Petrauskiene, V Duleva, AI Rito and J Breda. Socioeconomic inequalities in childhood overweight: heterogeneity across five countries in the WHO European Childhood Obesity Surveillance Initiative (COSI–2008). International Journal of Obesity 2016; 1–7.