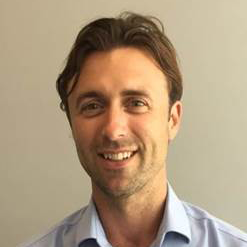 Head of Engagement and Cooperation Unit, EFSA
At EFSA since 2011, James Ramsay is currently responsible for engagement, cooperation and outreach activities with the Authority's key audiences, including EU institutions, civil society stakeholders and other food chain actors, the media, the general public, and European and international scientific networks.
Prior to EFSA, he worked as a communications consultant in London for public and voluntary sectors clients, including UK government departments and the European Commission, as well as for the financial services industry.
James Ramsay has a Masters degree in international relations from Leicester University and Bacherlors degree in Hispanic Studies from Birmingham University.