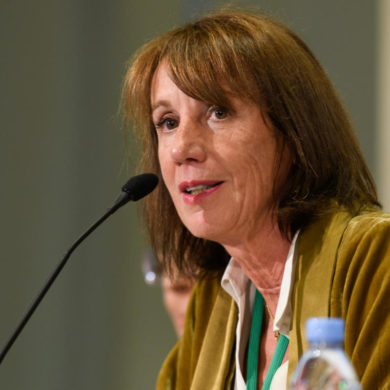 Professor of Nutrition, Université Claude Bernard Lyon 1, FRANCE.
Martine Laville is a MD-PhD, Professor of Nutrition at Medical school in Lyon 1 University. She is involved in teaching nutrition and in diabetes and obesity care.
She is the president of CENS (Center European for Nutrition and Health). She is the leader of FORCE (French Obesity Centre of Excellence) a network devoted to development of trials for obesity treatment.
She is involved in of European infrastructure projects ECRIN (WP Nutrition leader), and coordinates JPI HDHL (healthy diet for healthy life) initiatives like @OBEDIS on phenotyping in obesity.
Past president from the French Society for Obesity (AFERO), she organised the ECO meeting in 2012. Her major research interest is about the mechanisms involved in obese and diabetic patients with different approaches from food habits to molecular biology. She is investigator and co-investigator in many clinical trials on obesity and diabetes. She has published more than 300 papers in paired reviewed journals with a h-index of 65.