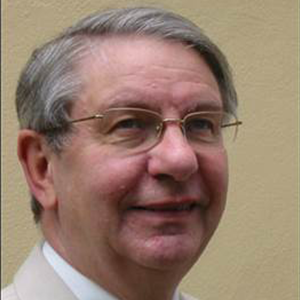 Honorary Professor of Nutrition
Philip James is a scientist and physician who Directed the Rowett Research Institute in Scotland.. He is advisor to the WHO EURO and EMRO regional offices supporting global initiatives relating to food and health with particular emphasis on the pandemic of obesity and non – communicable diseases . He chaired the original WHO 997 Technical Consultation on diet and the prevention of malnutrition and chronic disease which established the current WHO goals for fibre and vegetable and fruit.
He launched the International Obesity Task Force which generated the evidence for WHO's establishing obesity as a major global public health problem. He established the World Obesity Federation and for Tony Blair the UK Food Standards Agency; he wrote the proposal for the development of the EU's DG SANCO, devised the global strategies for combatting bovine spongiform encephalopathy and the basis for the EU's Food Safety Authority. He Chaired the UN Millennium Commission on malnutrition and chronic disease and the use of a life-course approach to Nutrition.
Recent publications
W. Philip T. James (2018). The Epidemiology of Obesity. In Obesity: Chapter 1 in Pathogenesiss, Diagnosis and Treatment. Eds Sbraccia P, Finer N. Springer Press. (in press)
W. Philip T. James (2018). From Childhood Malnutrition to Public Health Nutrition. Annals of Nutrition and Metabolism (in press)
W Philip T James (2018). Obesity: A Global Public Health Challenge, Clinical Chemistry, Volume 64, No 1: 24-29.
W Philip T James (2017). A clinical nutritionist's experience and expectations, European Journal of Clinical Nutrition, 71: 915-918.
W Philip T James, Klim McPherson (2017). The costs of overweight, The Lancet, Volume 2, :203-204.
W Philip T James (2016). Taking action on sugar, The Lancet Diabetes & Endocrinology, Volume 4, No 2: 92-94.