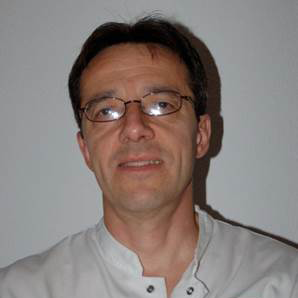 Professor of Pediatrics and Head of Division of Pediatric Endocrinology and Metabolism, LYON University Pediatric Hospital
Marc Nicolino is Professor of Pediatrics, Chief of the Division of Pediatric Endocrinology and Metabolism at Femme-Mère-Enfant University Hospital, Lyon, France. Dr Nicolino has earned a university degree, master degree, doctor of medicine and PhD. He has long clinical experience with endocrine diseases in children and adolescents. His main research interests include both atypical and type 1 diabetes, growth disorders, obesity and rare genetic diseases in Pediatric Endocrinology.
Recent Publications

A missense mutation in PPP1R15B causes a syndrome including diabetes, short stature, and microcephaly. Abdulkarim B, Nicolino M, Igoillo-Esteve M, Daures M, Romero S, Philippi A, Senée V, Lopes M, Cunha DA, Harding HP, Derbois C, Bendelac N, Hattersley AT, Eizirik DL, Ron D, Cnop M, Julier C. Diabetes 2015. (BA, MN, MC and CJ contributed equally to this article),
dUTPase (DUT) is Mutated in a Novel Monogenic Syndrome with Diabetes and Bone Marrow Failure. Dos Santos RS, Daures M, Philippi A, Romero S, Marselli L, Marchetti P, Senée V, Bacq D, Besse C, Baz B, Marroquí L, Ivanoff S, Masliah-Planchon J, Nicolino M, Soulier J, Socié G, Eizirik DL, Gautier J-F, Julier C. Diabetes 2017.
Juvenile-Onset Diabetes and Congenital Cataract: "Double-Gene" Mutations Mimicking a Syndromic Diabetes Presentation. Lenfant C, Baz P, Degavre A, Philippi A, Senée V, Vandiedonck C, Derbois C, Nicolino M, Zalloua P, Julier C. Genes 2017.
The protein kinase PERK/EIF2AK3 regulates proinsulin processing not via protein synthesis but by controlling endoplasmic reticulum chaperones. Sowers CR, Wang R, Bourne RA, McGrath BC, Hu J, Bevilacqua SC, Paton JC, Paton AW, Collardeau-Frachon S, Nicolino M, Cavener DR. J Biol Chem. 2018.