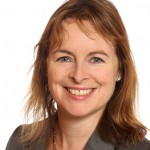 Professor Of Obstetrics And Gynaecology, National Maternity Hospital, Dublin
Fionnuala McAuliffe is a Professor of Obstetrics and Gynaecology and a sub-specialist in maternal and fetal medicine at National Maternity Hospital Dublin. She is Head of Women's and Child's Health at University College Dublin and Director of UCD Perinatal Research Centre. Areas of interests include Maternal Medicine and Fetal Medicine, including nutrition in pregnancy. She is a lead clinician of the maternal medicine services at National Maternity Hospital which receives referrals nationally.
She has received significant grant funding both nationally and internationally, has more than 200 peer reviewed publications and is responsible for obtaining in Ireland over 10 million of external grant funding as PI/co-PI.
She is the principal Investigator on many antenatal intervention studies including the ROLO study (RCT of low glycaemic diet), PROPS (RCT of probiotics in obese and diabetic pregnancy) and PEARS (RCT of lifestyle package with smart phone app), the TEST study (RCT of aspirin) and a pilot to increase breastfeeding rates in Ireland, all aiming to improve maternal and fetal health.
She qualified in Medicine at University College Dublin and then undertook training in Ireland, London and Toronto. She is on Council at the Royal College of Obstetricians & Gynaecologists as international representative, has held many committee positions at the Royal College of Physicians of Ireland, is a reviewer for over 20 international scientific journals and has developed guidelines for pregnancy in Ireland, the UK and internationally.
Recent Publications

Heery E., Wall PG., Kelleher CC. & McAuliffe F. Effects of dietary restraint and weight gain attitudes on gestational weight gain.  Appetite 2016, 107, 501:510.
Horan MK., McGowan CA., Gibney ER., Byrne J., Donnelly JM. & McAuliffe F. Maternal Nutrition and Glycaemic Index during Pregnancy Impacts on Offspring Adiposity at 6 Months of Age—Analysis from the ROLO Randomised Controlled Trial. Nutrients 2016, 8(1), 7.
Scully H., Alberdi G., Segurado R., McNamara A., Lindsay K., Horan M., Hennessy E., Gibney E. & McAuliffe F. Child Care Exposure Influences Childhood Adiposity at 2 Years: Analysis from the ROLO Study. Childhood Obesity 2016, 13(2).
Alberdi G, McNamara AE;Lindsay KL;Scully HA;Horan MH;Gibney ER;McAuliffe FM. 'The association between childcare and risk of childhood overweight and obesity in children aged 5 years and under: a systematic review'. European Journal of Pediatrics, 2016, 175 (10), 1277:1294.