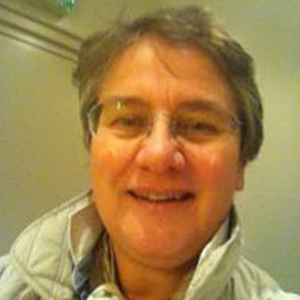 Paediatrician
Member of the European Childhood Obesity Group (ECOG)
Dr ML Frelut is a pediatrician and nutrition and child obesity specialist who has been a Senior Consultant in Paris University Hospital until 2017.
She was a founding member and past president of the European Childhood Obesity Group (ECOG) and is Editor of the first free eBook on Child and Adolescent Obesity
She has worked as a national and international expert in the field of child and adolescent nutrition for the French government and national research agency (INSERM), with the AFERO (French association for the Research and Studies on Obesity) and WHO.
She currently is a member of the Nutrition Committee of the French Pediatric Society, of the European Committee for the teaching of obesity (SCOPE), of the European Association for the Study of Obesity (EASO) and of the AFERO.
She is Deputy Chair of the clinical committee of the World Federation of Obesity.
Recent publications
O'Malley G., Ring-Dimitriou S., Nowicka P., Vania A., Frelut M.L., Farpour-Lambert N., Weghuber D., Thivel D. Physical activity and physical fitness in pediatric obesity: what are the first steps for clinicians? Expert conclusion from the 2016 ECOG workshop. Int J Exerc Sci 2017;10(4): 487-96.
Frelut ML, Girardet JP, Bocquet A, Briend A, Chouraqui JP, Darmaun D, Dupont C, Feillet F, Hankard R, Rozé JC, Simeoni U; Comittee on Nutrition of the French Society of Paediatrics. Impact of obesity on biomarkers of iron and vitamin D status in children and adolescents: The risk of misinterpretation. Arch Pediatr. 2018 Jan;25(1):3-5.