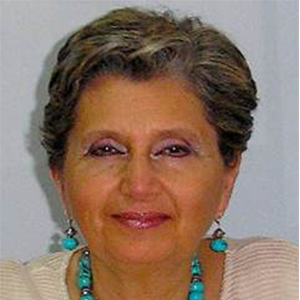 Pediatrician and nutritionist, Department of Prevention, Azienda Sanitaria Locale, Brindisi, Italy
Margherita Caroli is a paediatrician and a nutritionist with a PhD in Paediatric Nutrition. She has been working at the Paediatric department in D.Camberlingo Hospital since 1980 until 1998 when she was nominated Head of the Nutrition Unit at the Department of Prevention ASL Brindisi up to december 2016. Since then she is happily retired but keeps working in the field childhood nutrition.
She has been the scientific coordinator of several projects at national and European level in the field of health promotion, obesity prevention, and chronic diseases in children. She is also frequently temporary advisor for WHO in the field of paediatric nutrition. She has been Board Member of the European Childhood Obesity Group, of the Italian Society of Obesity, of the EASO Task Force on Childhood Obesity, of the Italian Society of Paediatric Nutrition and President of the ECOG. She is author of more than 150 papers in national and international scientific journals, 4 books on nutrition, and invited speaker at more than 200 congresses.
Recent publications
Artur Mazur, Margherita Caroli, Igor Radziewicz-Winnicki, Paulina Nowicka, Daniel Weghuber, David Neubauer, et al. Reviewing and addressing the link between mass media and the increase in obesity among European children: The European Academy of Paediatrics (EAP) and The European Childhood Obesity Group (ECOG) consensus statement. Acta Pædiatrica 2017.
Margherita Caroli, et al. Cip X Ciop Good Snacks At School: Low Cost Programme To Improve The Eating Habits Of Children Of Primary School. Acta Paediatrica 2015; 104: 10-11.
Margherita Caroli, et al. Innovative tools to improve children's eating habits. Nutritional educational farms vs gardening and taste shops. Appetite 2015; 89:328.
Boris Kaganov, Margherita Caroli, Artur Mazur, Atul Singhal and Andrea Vania. Suboptimal Micronutrient Intake among Children in Europe. Nutrients 2015; 7:3524-3535.