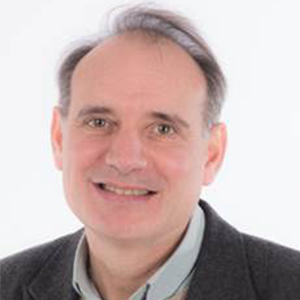 General practitioner and professor of general practice, Lyon, France

Laurent Letrilliart is physician specialized in general practice and a professor at the University of Lyon. He is a member of the Scientific Council of the French National College of Teachers in general practice (CNGE). He is a member of the Wonca international classifications Committee (WICC). Laurent Letrilliart is also a researcher in the HESPER (Health Services and Performance Research) laboratory. His research work involves various thematic areas in the field of primary care, including overweight.
Recent publications
Supper I, Bourgueil Y, Ecochard R, Letrilliart L. Impact of multimorbidity on healthcare professional task shifting potential in patients with type 2 diabetes in primary care: a French cross-sectional study. BMJ Open. 2017;7:e016545.
Letrilliart L, Oustric S. Frailty in general practice. J Frailty Aging 2016;5:183-5.
Darmon D, Sauvant R, Staccini P, Letrilliart L. Which functionalities are available in the electronic health record systems used by French general practitioners? An assessment study of 15 systems. Int J Med Inform 2014; 83: 37-46.
Gonzalez C, Rabilloud M, Bonnetain N, Bonnefoy M, Letrilliart L. Mini Nutritional Assessment : une étude de reproductibilité en institution pour personnes âgées. Soins Gerontol 2012;97:17-20.
Covi-Crochet A, Cittee JC, Letrilliart L. Fréquence, modalités et déterminants de l'éducation nutritionnelle des patients en médecine générale : l'étude Nutrimège. Rev Prat 2010; 60: S4-S8.