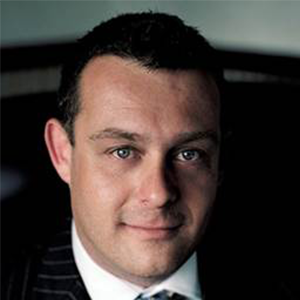 Chair in Biological Psychology and Health Behaviour, University of Liverpool, United Kingdom
Professor Jason Halford is Head of the Department of Psychological Sciences and Deputy Head of the Institute for Psychology Health and Society at the University of Liverpool, former, and Treasurer of the European Association of Obesity (EASO). He is a Chartered Health Psychologist. In 1999 he co-founded the Human Ingestive Behaviour Laboratory at Liverpool, in 2004 he also co-founded the Liverpool Obesity Research Network (LORN) and recently helped set up the new Centre for Excellence in Sustainable Food Systems (CESFE). Professor Halford was  the co-ordinator of the 8 million Euro EU Framework Seven Satiety Innovation SATIN project to develop novel foods for appetite control and now the 9 million Euro H2020 SWEET project examine sugar replacement in weight management. He is also a leading scientist on the WRAP trial investigating the role of commercial weight management providers in primary care and the lead investigator on the SWITCH trial to examine the impact of artificial sweeteners on appetite in the context of active weight management. Professor Halford is theme lead for Improved Consumption and Health of the N8 Agri-food and a collaborator on iKnowFood examining reliance in the food system
Recent publications
Emma J Boyland Sarah Nolan Bridget Kelly Catrin Tudur-Smith Andrew Jones Jason CG Halford Eric Robinson . Advertising as a cue to consume: a systematic review and meta-analysis of the effects of acute exposure to unhealthy food and nonalcoholic beverage advertising on intake in children and adults. The American Journal of Clinical Nutrition 2016. 103(2): 519-533.
Emma J. Boyland , Melissa Kavanagh-Safran and Jason C. G. Halford. Exposure to 'healthy' fast food meal bundles in television advertisements promotes liking for fast food but not healthier choices in children. British Journal of Nutrition 2015. 113(6): 1012-1018.
Victoria Fallon, Rachael Groves, Jason Christian Grovenor Halford, Kate Mary Bennett, Joanne Allison Harrold. Postpartum Anxiety and Infant-Feeding Outcomes: A Systematic Review. Journal of Human Lactation 2016. 32(4): 740-758.