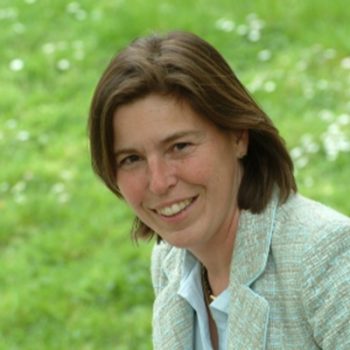 Head of the Research Group in Metabolism and Nutrition
Nathalie Delzenne is Full Professor at the Université catholique de Louvain. She is a lecturer in Nutrition Biochemistry and Metabolism and is the leader of the Metabolism and Nutrition Research Group at the Louvain Drug Research Institute.
She has been involved in international scientific committee (Editor for the current Opinion in Clinical Nutrition and Metabolism, member of the Scientific Board of ESPEN, President of the Belgian Nutrition society, former member of the Board of directors of the International Scientific Association for Probiotics and Prebiotics, former member of the Board of the Nutrition society (UK)).
After obtaining a PhD in Pharmaceutical sciences in 1991, and a post-doctoral certificate in Nutrition (Lausanne, CH), she performed a post-doctoral research related to nutrients-gene interactions (Paris Inserm Unit 342).
Afterwards she returned to the Université Catholique de Louvain, where she started an academic career. She pioneered the discovery of nutrients (prebiotics) and the importance of their role in controlling malnutrition (obesity, cachexia, polyunsaturated fatty acid deficiencies …) and similar metabolic disorders
Recent Publications

Francesco Suriano, Audrey M. Neyrinck, Joran Verspreet, Marta Olivares, Sophie Leclercq, Tom Van de Wiele, Christophe M. Courtin, Patrice D.Cani, Laure B.Bindels, Nathalie M. Delzenne. Particle size determines the anti-inflammatory effect of wheat bran in a model of fructose over-consumption: Implication of the gut microbiota. Journal of Functional Foods 2018; 41: 155-162.
Bachmann R, Leonard D, Delzenne N, et al. Novel insight into the role of microbiota in colorectal surgery. Gut 2017; 66:738-749.
Gaétan Kalala, Bienvenu Kambashi, Nadia Everaert, Yves Beckers, Aurore Richel, Barbara Pachikian, Audrey M. Neyrinck, Nathalie M. Delzenne & Jérôme Bindelle. Characterization of fructans and dietary fibre profiles in raw and steamed vegetables. International Journal of Food Sciences and Nutrition  2017.