EGEA
Diet, fruit and vegetables, and One Health:
what contributions ?
Day 1 - Wednesday 20 September 2023
12

:3

0-14

:

00

Welcome (Free lunch) – Registration – Poster display
14

:0

0-14

:3

0

 

Opening session



Christel Teyssedre Aprifel (FR)
Delphine Tailliez Aprifel (FR)
Elio Riboli Imperial College London (UK)
Joël Doré INRAE (FR)
14:30-18:15  Session 1: Fruit and vegetables: what are the benefits for human health and for food and nutritional security?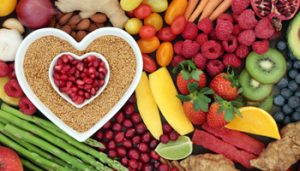 14:30-15:35 : Keynote lectures
Research progress on fruit and vegetables on health and chronic diseases
Moderators: Jean-Michel Lecerf & Elio Riboli
Cardiovascular disease prevention- Monique Verschuren, RIVM (NL)
---
Cancer prevention- Marc Gunter, Imperial College London (UK)
---
Type 2 diabetes prevention – facts and gaps- Nita Forouhi, University of Cambridge (UK)
15:35-16:50    Keynote lectures
Emerging research on nutrition & global health
Innovation in evaluating gut microbiota and fiber-rich vegetables interactions- Nathalie Delzenne, UCLouvain (BE)
---
The role of fruit and vegetables in mental and brain health- Saverio Stranges, Western University (CA)
---
Nutrition transition towards plant-based foods: ultraprocessed, unprocessed and their health impact- Benjamin Allès, EREN (FR)
---
Fruit and vegetables in food and nutritional security – Boitshepo Bibi Giyose, NEPAD (SA)
16h50-17h20     Coffee break + Poster visit

17h20-18h15      Oral communications         
18h15-18h45    Poster visit     
19:00-20:00    Welcome cocktail

Day 2 - Thursday 21 September 2023
09

:0

0-09

:

30

Welcome coffee
09:30-12:30  Session 2: Fruit and vegetables at the core of sustainability: what environmental and social impacts?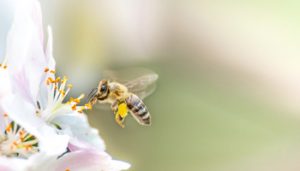 Keynote lectures:
Moderators : Françoise Lescourret & Alain Peeters
How to preserve and improve soil quality for fruit and vegetable production and health- Marc André Sélosse, Muséum national d'Histoire naturelle (FR)
---
Tackling climate impacts: fruit and vegetables as part of the crisis or the solution?- Giuseppe Montanaro, University of Basilicata (IT)
---
Water footprints for fruit vegetable production: Definitions and optimization practice- Diego Intrigliolo- Spanish National Research Council (SP)
---
Functional biodiversity to control weeds in fruit orchards- Davide Neri, Polytechnic University of Marche (IT)
---
Social innovations in fruit and vegetables to address multiple Sustainable Development Goals in food systems – Marie-Josèphe Amiot-Carlin, INRAE (FR)
 11:15-11:45     Coffee break + Poster visit

11:45-12:30 Oral communications            
12

:3

0-14

:

00

Lunch break + Poster visit
14:00-17:20 Session 3: Vegetalizing the diet: what are the determinants of consumer behaviour and choice?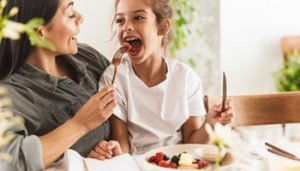 Keynote lectures:
Moderators: Emma Boyland & Frans Folkvord
The factors that influence our food choices across the lifespane- Sophie Nicklaus, INRAE (FR)
---
I'll have what you're having: why we need to include social factors in healthy eating interventions – Roel Hermans, Leefstijl Lab (NL)
---
Creating healthy environments: Encouraging fruit and vegetable intake at the day care and primary school – Gertrude Zeinstra, Wageningen University and Research (NL))
---
Movement behaviors, eating habits, and appetite control: are they really connected? – David Thivel, Université Clermont Auvergne (FR)
---
Opportunities for public health policies to promote greater fruit and vegetables intake –Emma Boyland- University of Liverpool (UK) & Frans Folkvord- Tilburg University (NL)
16:00-16:30     Coffee break + Poster visit

 16:30-17:20      Oral communications             
17:20-17:50      Poster Session Award

19:30-23:00    Gala Dinner

Day 3 - Friday 22 September 2023
08

:3

0-09

:0

0

Welcome coffee – Registration
09:30-12:30  Session 4: Placing fruit and vegetables at the center of the One Health discussion- Solutions, recommendations, actions and priorities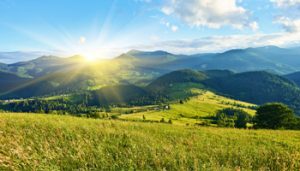 Keynote lectures:
Moderators : Boitshepo Bibi Giyose & Christian Reynolds

State of art and role of public policies to achieve sustainable diet – Céline Giner, OECD (FR)  
---
A mapping system to have a win-win solution to tackle food insecurity, the multiple forms of malnutrition and climate change – Kremlin Wickramasinghe, WHO Europe (RU)
---
Can all people access to healthy and sustainable diet? – Anna Herforth, Harvard T.H. Chan (USA)
10:

0

0-10

:

50

Oral communications

Round table and panel discussion
Boitshepo Bibi Giyose, NEPAD (SA)
Carmez Gloria Gonzalez, University of Chile (CL)
Machteld van Lieshout, The Hague University of Applied Sciences (NL)
Daniel Sauvaitre, France National Association Apples and Pears (FR)
Philippe Binard, Freshfel (BE)
Pilar Santacoloma, FAO (IT)
Tbd
12

:4

0-12

:

50

Conclusions of the EGEA conference