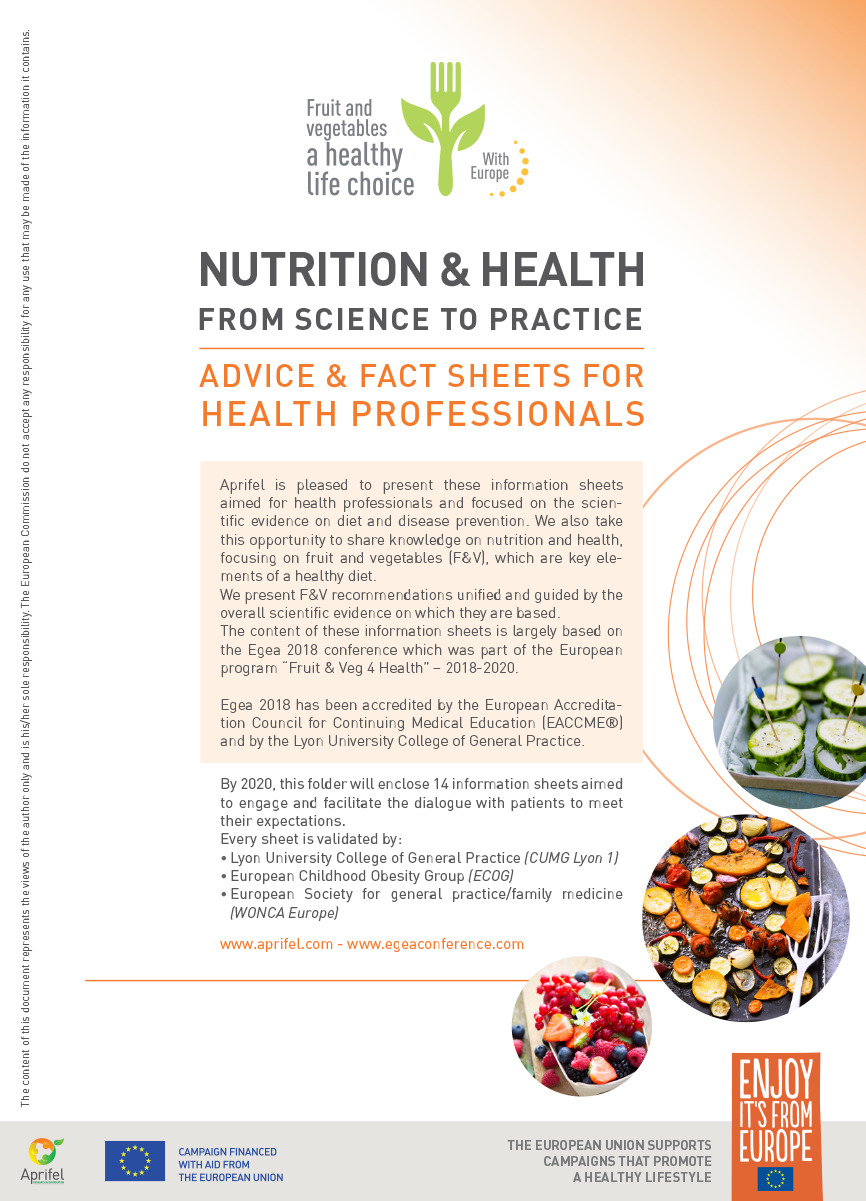 Too much sodium and monosaccharides, insufficient consumption of fruit and vegetables and whole grains… An unhealthy  diet is one of the main risk factors for health, causing as many deaths as tobacco or alcohol consumption. Following EGEA 2018 conference "Nutrition and Health: from science to practice", the European program "Fruit and Veg 4 Health" propose advice and fact sheets.
What is a healthy diet? Why and how do fruit and vegetables contribute to the prevention of chronic diseases? Which diet should be recommended during pre-conception period and pregnancy? Created for health professionals, these advice and fact sheets aim to support their action on nutritional advice. Thanks to short and practical messages, the goal is to facilitate dialogue between patient and his doctor and to improve people's eating habits.
A validation process involving scientists and physicians
These nutrition and health advice fact sheets are based on scientific consensus regarding diet and chronic diseases prevention. They have been elaborated with the office of the University College of General Medicine of Lyon 1 University and the European associations of general practitioners, family doctors (WONCA Europe) and pediatricians (ECOG).
In total, 14 advice and facts sheets will be available by the end of 2020.

Do not miss any nutrition and health advice sheet!
Subscribe to our newsletter to receive an email when a new sheet is available.
The content of this video represents the views of the author only and is his/her sole responsibility. The European Commission does not accept any responsibility for any use that may be made of the information it contains.